James Joyce

The literary giant with which Davy Byrnes is synonymous, is of course, James Joyce.
Joyce regularly visited the premises and developed a special relationship with the friendly but abstemious Davy Byrne.
Joyce's Dubliners has mention of Davy Byrnes, but the Joycean character with which the premises is most associated with is Leopold Bloom of Ulysses.
Extracts in which Joyce refers to Davy Byrnes
"He entered Davy Byrnes. Moral pub. He doesn't chat. Stands a drink now and then. But in a leap year once in four. Cashed a cheque for me once.
Davy Byrne came forward from the hindbar in tuckstitched shirt-sleeves, cleaning his lips with two wipes of his napkin. Herrings blush. Whose smile upon each feature plays with such and such replete. Too much fat on the parsnips.
And here's himself and pepper on him, Nosey Flynn said. Can you give us a good one for the Gold Cup?
I'm off that, Mr. Flynn, Davy Byrne answered. I never put anything on a horse.
You're right there, Nosey Flynn said.
Mr Bloom ate his stripes of sandwich, fresh clean bread, with relish of disgust, pungent mustard, the feety savour of green cheese. Sips of his wine soothed his palate. Not logwood that. Tastes fuller this weather with the chill off.
Nice quiet bar. Nice piece of wood in that counter. Nicely planed. Like the way it curves."
James Joyce – The official website of the James Joyce centre.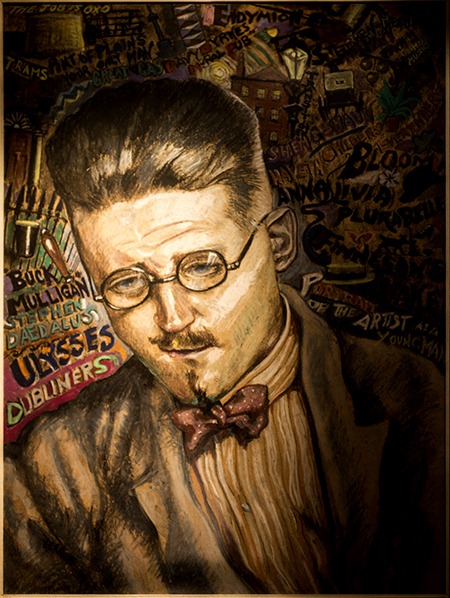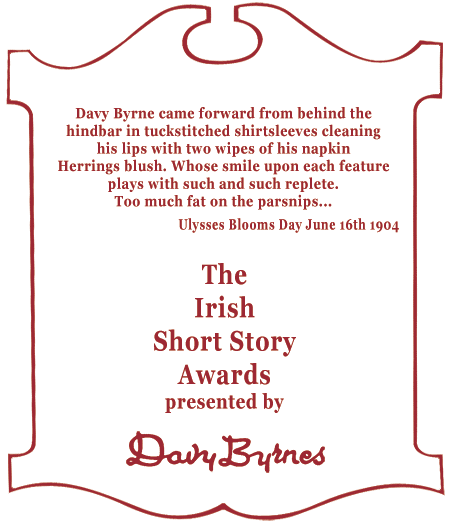 Davy Byrnes Pub History

One hundred and twenty years ago, a young man left his native County Wicklow, and set off to make his mark on Dublin's licensed trade. His name was Davy Byrne. For sixteen years Davy Byrne progressed from keen apprentice to skilled (able) manager of the popular "Scotch House on Burgh Quay". In 1889 he made the natural progression and purchased his first premises, that of Matthew Riley in Duke Street. The name he placed over the door remains to this day – Davy Byrnes.
The origin of these premises can be traced back to the 25th March, 1722, when Richard Span gave a lease on the farmland premises to Issac Eustaunie, a Jew whose family had migrated to Ireland during the 18th century. Duke Street, named after the first Duke of Grafton – who also lent his name to Grafton Street – was in the early 18th century little more than a country lane. A lease of 1784 describes the premises as "a brickhouse complete with tenements and farmyard" but belonging to the parish of St.Anne, within the City of Dublin.
In the 1880's the trade in Duke Street declined, perhaps overshadowed by the burgeoning 'Bailey Pub, Hotel and Restaurant' nearby. In any case, on the 11th January, 1889, Dublin's most famous vintner, Davy Byrne, had arrived in Duke Street by virtue of a banksale of £2,300 from the Munster and Leinster Bank.
Nine years previously, James Joyce (unrelated to the author) had been granted leasehold interest of the lodging rooms above Nos. 20 and 21 Duke Street. The residents of which were the sisters of the then proprietors of the nearby "Bailey" pub. A fact that Joyce the author may well have been aware of when famously alluding to Davy Byrnes in 'Ulysses'. This ironic detail would not have been lost on the writer, famous for carefully researching all premises and addresses used in his writings.
In 1889 a "literary institution" had begun, an institution which, over the following 25 years, would establish itself as "Dublin's most famous literary pub". Those 25 years were to witness great changes in Irish life. A "National awakening" had begun with a rebirth of cultural, nationalist and athletic activity. The Anglo-Irish Literary revival too was at full strength with many of its foremost members such as Oliver St.John Gogarty and James Stephens, holding court in Davy Byrnes pub.
The literary giant with which Davy Byrnes is synonymous is of course James Joyce. A regular visitor to the premises Joyce developed a special relationship with the warm but abstemious proprietor. Joyce's 'Dubliners' has mention of Davy Byrnes, but the Joycean character with which the premises are most associated is Leopold Bloom, of 'Ulysses':
"He entered Davy Byrnes. Moral pub. He doesn't chat, stands a drink now and then. But in a leap year once in four. Cashed a cheque for me once."
Inside Bloom meets his friend Nosey Flynn who engages Davy Byrne in chat and Bloom partakes of his famous "gorgonzola sandwich and a glass of Burgundy." Nosey Flynn then asks Davy Byrne for a tip for the Ascot Gold Cup, to which the proprietor retorts:
"I'm off that Mr Flynn, Davy Byrne answered. I never put anything on a horse."
Since 'Ulysses' publication in 1922 there has been a constant literary pilgrimage to Davy Byrnes. The recent revival of Bloomsday, 16th June, has seen a wide literary and international tourist audience attracted to the premises who wish to savour, like Leopold Bloom, a gorgonzola sandwich and glass of burgundy.
Davy Byrnes is of course famous for its patronage by many other Irish literary greats. Figures such as James Stephens, Liam O'Flaherty, Padraig O'Conaire and in later times Myles na gCopaleen, Patrick Kavanagh, Anthony Cronin and Brendan Behan fully appreciated its hospitality.
During the War of Independence and Civil War the premises was visited regularly by Michael Collins and Arthur Griffith. Davy Byrne's nationalist sympathies were evident, permitting as he did the upstairs room to be used for meetings of the Irish Republican Brotherhood (IRB) and the outlawed Provisional Cabinet of the State, of which Collins was Minister for Finance. On one occasion, an officious barman clearing the premises at closing called: "Time, gentlemen please," to which one customer replied, "Time be damned! The Government is sitting upstairs."
Davy Byrne retired in 1939, and in 1942 the pub was acquired by the Doran family of Marlbourgh Street, who had been in the Dublin licensed trade for 50 years. Reflecting a changing era the Doran family brought a fresh image to Davy Byrnes, one more outgoing and cosmopolitan in style. During the war years they pioneered the first great cocktail pub in Dublin. Clientele changed too, and a more fashionable, business customer was attracted to the premises.
Forty years on some faces have changed but the type of clientele remains the same, though thankfully with a much greater presence of female drinkers. The Doran family are still here too, the premises now run by Redmond Doran.
One key area which has improved significantly is the tremendous emphasis placed on providing quality food in today's trade. Davy Byrnes' excellent pub-food reputation, with seafood as its speciality, is famous throughout Dublin. Visitors at lunch and evening time can savour fresh and smoked salmon, and also crab dishes. A full range of hot meals and salads compliment the menu and, often as not, visitors can enjoy a hearty meal of oysters and Guinness.
Davy Byrnes décor is original, authentic and pre-Second World War in theme. Boasting an excellent art collection, visitors can appreciate the three educational murals of Joycean Dublin by Liam Proud, the priceless murals of the 1940's by Brendan Behan's father-in-law, Cecil French Salkeld and the fine sculptures of Eddie Delaney and John Behan.
When the premises are not too busy, visitors inspecting the murals will notice the man who first came to this spot one hundred years ago, Davy Byrne himself. Surveying the premises from his majestic throne, one can reflect on an age that is now past but not forgotten in a premises which is now one of Dublin's most fashionable and sought out watering holes.